Date
Jun 25 2022
Expired!
Your Time
Timezone:

America/New_York

Date:

Jun 25 2022

Time:

10:00 am
Status
Active
ApeOClock KYC
Polaris Finance $USP Genesis & Farms Launch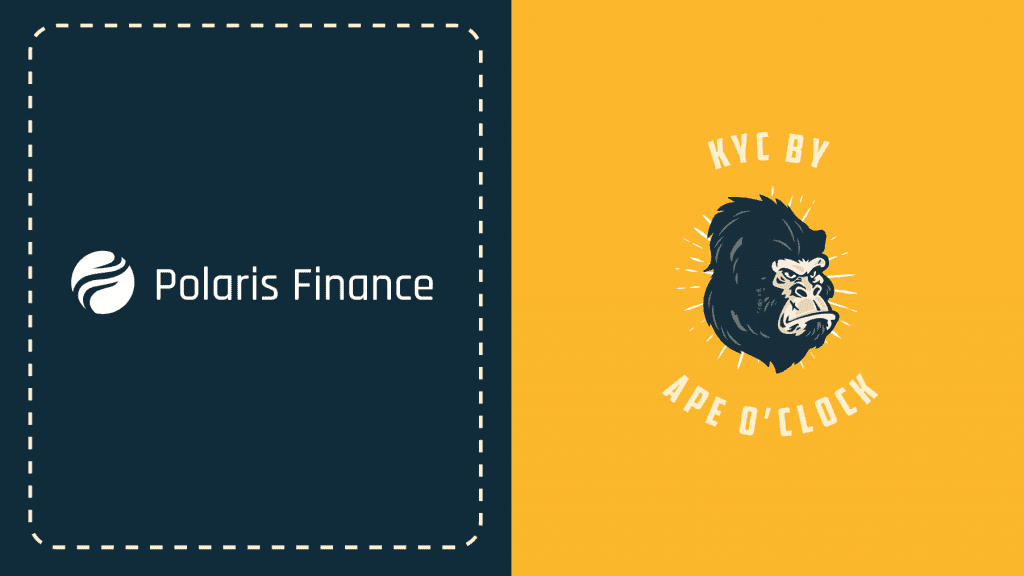 New algo-stable token launch on NEAR, from the Polaris Finance team, with Ape O'Clock KYC.
Genesis begins on June 25 at 2pm UTC (the time this launch is set for). The LP farms begin 2 hours later, at 4pm UTC.
DETAILS
Liquidity Launch

$USP token will be launched and tradable on Trisolaris before the protocol open
Listing price: $1
Initial liquidity: $10,000 (5,000 $USDC paired with 5,000 $USP)
Genesis Pools

Genesis pools will run for 24 hours; where $USP rewards will be distributed across the following pools:

30% – $USDC
10% – $USDT
10% – $USN
Remaining 50% will be distributed proportionally across the following pools:

$SPOLAR
$POLAR / $NEAR LP
$SPOLAR / $NEAR LP
$POLAR / $stNEAR LP
$ETHERNAL / $ETH LP
$ORBITAL / $wBTC LP
$TRIPOLAR / $xTRI LP

❌ There is no information available yet on the total $USP rewards to be distributed during genesis phase

1% deposit fee on stablecoin genesis pools (USDC, USDT, USN) – allocated to DAO for liquidity
0% deposit fee on other genesis pools
LP Farms

LP farms ("DAWN") will open 2 hours after launch of genesis pool
Stake LP tokens in the farm to earn $SPOLAR rewards. Available pools will be;

$USP / $USDC LP pool
$USP / $USDT LP pool
$USP / $USN LP pool

APR on stablecoin LP farms will be balanced around 50–60%
Tokenomics

❌ There is no information available yet on the supply and allocation of $USP and $SPOLAR
Tokens & Roadmap

$USP is the algo-stable, pegged to 1 USDC
$SPOLAR is the shares token, with an initial supply of 80

$10BOND is the bond token
Smart routing will be utilised to route trades between assets without having to build liquidity for a direct liquidity pair; thereby avoiding impermanent loss from LP farming
$USP pools will be opened for other pegged assets for routing

A BNB pegged token to $USP will be launched later
Related Posts
ABOUT APE O'CLOCK KYC
Ape O'Clock KYC uses a rigorous, AML and KYC regulatory compliant identity verification process to ensure the accuracy of the identification information submitted to us.
In the event of a rugpull or "hack," Ape O'Clock will submit the KYC'd individual's information to law enforcement in the city / country of the KYC'd party. Ape O'Clock will NEVER reveal the KYC party's identity to the public.
KYC is another signal to evaluate when doing your own research, but again, it does not guarantee project safety or a recovery of funds in the event of a rugpull. For more information on Ape O'Clock KYC, click here.