Date
Apr 14 2022
Expired!
Your Time
Timezone:

America/New_York

Date:

Apr 14 2022

Time:

8:00 pm
Status
Active
ApeOClock KYC
Miniverse Mini VIP Pass NFT Launch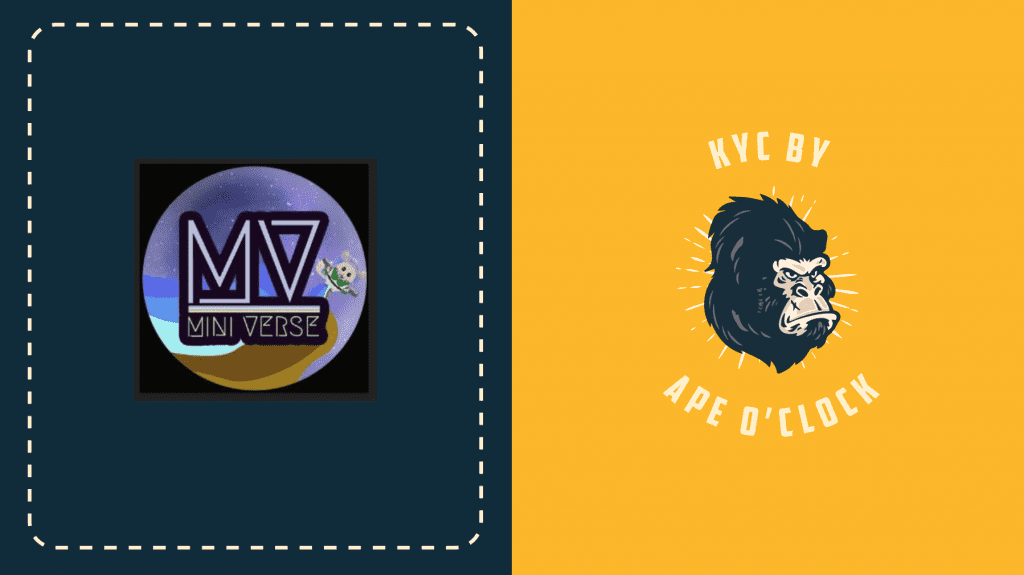 NFT launch by Miniverse Finance team of 5,000 3D Animated Pass. Miniverse previously completed Ape O'Clock KYC.
DETAILS
500 USDC each
Earn weekly lifetime MvDOLLAR dividends from slot machine profit and other gamefi products that they launch overtime
12 Free Spins daily
Weekly Raffle ticket for each NFT owned
MvDOLLAR is the algo-stable, pegged to USDC
MvSHARE is the shares token; with 47,002 total supply
MvBOND is the bonding token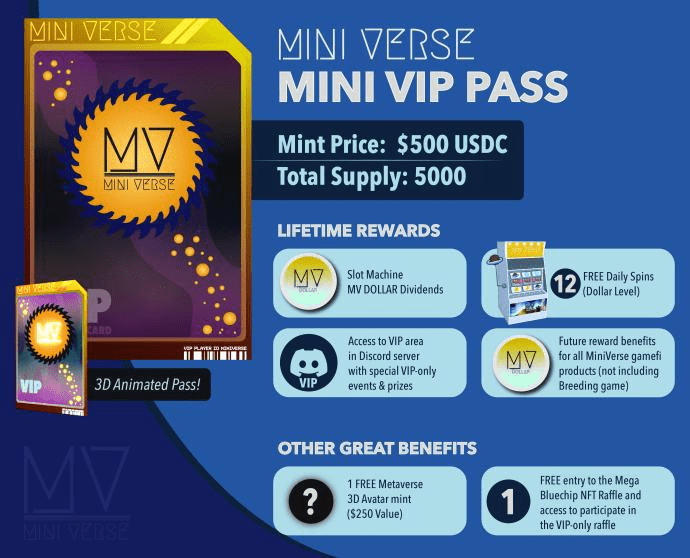 ABOUT APE O'CLOCK KYC
Ape O'Clock KYC uses a rigorous, AML and KYC regulatory compliant identity verification process to ensure the accuracy of the identification information submitted to us.
In the event of a rugpull or "hack," Ape O'Clock will submit the KYC'd individual's information to law enforcement in the city / country of the KYC'd party. Ape O'Clock will NEVER reveal the KYC party's identity to the public.
KYC is another signal to evaluate when doing your own research, but again, it does not guarantee project safety or a recovery of funds in the event of a rugpull. For more information on Ape O'Clock KYC, click here.
Type of Audit, Review or KYC:

0xGuard Audit, Ape O'Clock KYC