Date
Feb 21 2022
Expired!
Your Time
Timezone:

America/New_York

Date:

Feb 21 2022

Time:

7:00 pm
Status
Active
ApeOClock KYC
Miniverse Finance Genesis Pools & Land Deed Stealth Launch

February 21 00:00 UTC – The genesis pools and Land Deed mint will stealth launch 24-48 hours from now. I've set this launch for 00:00 UTC on Feb. 22 as a placeholder.
Tomb "spork" on FTM – they're adding several new mechanics and features to the protocol, including NFT staking to earn the algo-stable, MvDOLLAR.
LAUNCH PROCESS
Genesis pools, with 4269 MvDOLLAR in rewards (48 hours)
Land Deed NFT mint (48 hours, during the genesis period)
MvSHARE rewards for LPs and NFTs begin, including Land Deed NFTs, MiniGuineas and MiniChillas, with a total of 50,000 MvDOLLAR reserved for staked NFTs (after genesis pools end)
Boardroom opens to MvSHARE single staking
DETAILS
MvDOLLAR is the algo-stable, pegged to USDC
MvSHARE is the shares token
MvBOND is the bonding token
1% tax on genesis pools
Land Deed NFTs:

Total supply: 555
Max 3 per wallet
No claim tax or boardroom locking for land deed rewards

Staked NFTs earn a portion of the boardroom's emissions
Related Posts
None found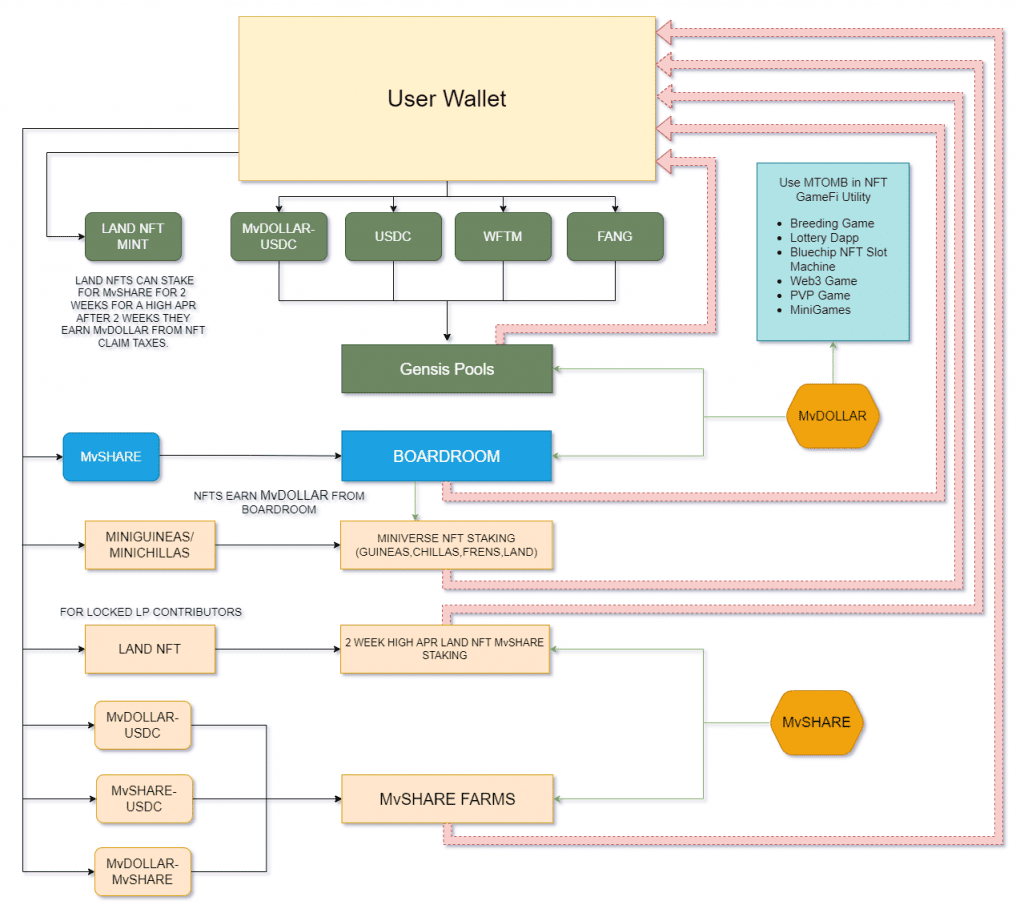 ABOUT APE O'CLOCK KYC
Ape O'Clock KYC uses a rigorous, AML and KYC regulatory compliant identity verification process to ensure the accuracy of the identification information submitted to us.
In the event of a rugpull or "hack," Ape O'Clock will submit the KYC'd individual's information to law enforcement in the city / country of the KYC'd party. Ape O'Clock will NEVER reveal the KYC party's identity to the public.
KYC is another signal to evaluate when doing your own research, but again, it does not guarantee project safety or a recovery of funds in the event of a rugpull. For more information on Ape O'Clock KYC, click here.