Date
Mar 27 2022
Expired!
Your Time
Timezone:

America/New_York

Date:

Mar 27 2022

Time:

12:00 pm
Status
Active
ApeOClock KYC
Node Whales Launch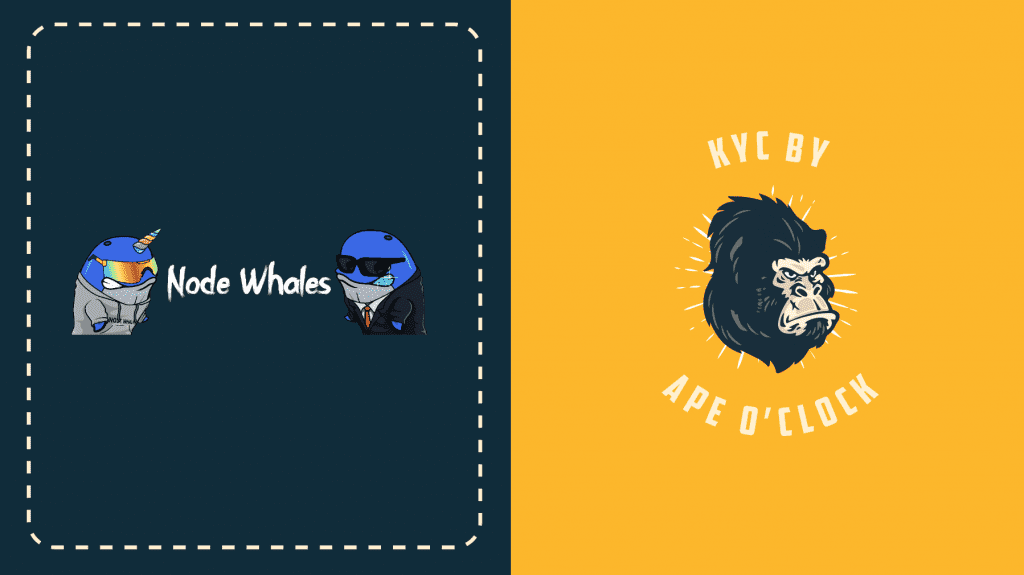 NFTs with weekly giveaways of treasury profits – on Avalanche and with Ape O'Clock KYC.
DETAILS
Total supply: 2500 Node Whale NFTs
Mint price: 3 AVAX
Max per wallet: 25
90% mint proceeds will be invested into node projects: Thor, Comb, Redlight Node District, Phoenix Community Capital and ProjectX (a sixth project will be added according to community vote), 10% will go to marketing
On a weekly basis, 45% portion of the rewards from projects Node Whale invests in will be re-invested, 50% will be awarded via a drawing to NFT holders, and 5% will go to the team
The number of winners each week will be determined by community vote
All NFTs have an equal chance to win node giveaways, and equal voting rights
ABOUT APE O'CLOCK KYC
Ape O'Clock KYC uses a rigorous, AML and KYC regulatory compliant identity verification process to ensure the accuracy of the identification information submitted to us.
In the event of a rugpull or "hack," Ape O'Clock will submit the KYC'd individual's information to law enforcement in the city / country of the KYC'd party. Ape O'Clock will NEVER reveal the KYC party's identity to the public.
KYC is another signal to evaluate when doing your own research, but again, it does not guarantee project safety or a recovery of funds in the event of a rugpull. For more information on Ape O'Clock KYC, click here.
Type of Audit, Review or KYC:

Ape O'Clock KYC