Date
Jun 08 2022
Expired!
Your Time
Timezone:

America/New_York

Date:

Jun 08 2022

Time:

8:00 am
Status
Active
ApeOClock KYC
Featured
NDAPP Presale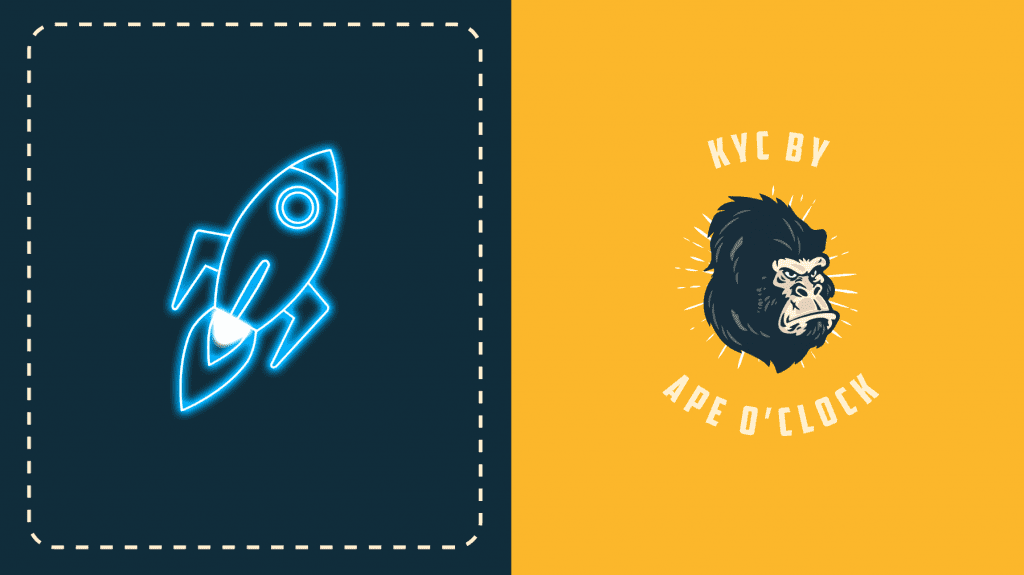 Titano fork on BSC with Ape O'Clock KYC. Telegram user @MarkusCosmic / Discord user MarkusCosmic#1591 completed the KYC process successfully on June 3, 2022.
DETAILS
The presale will be held on Pinksale, here
Total supply: 5,000,000,000 NDAPP

61.6% / 3,080,000,000 for presale
30.8% / 1,539,384,000 for liquidity
5% to the team
2% for Pinksale fee

Presale price: unknown, this presale is using the "fair launch" model
Listing price: unknown, dependent on presale price
Softcap: 250 BNB
51% of presale funds go to liquidity, the remainder to the treasury
1.96% daily return, 110,289% APY with rebases every 30 minutes
Max sell of 5% daily, can be reduced to 1% daily to prevent sell-offs
11% buy and transfer tax

2% to auto-liquidity
3% to the treasury
5% to marketing
1% to burn

19% sell tax

2% to auto-liquidity
7% to the treasury
9% to marketing
1% to burn
Related Posts
ABOUT APE O'CLOCK KYC
Ape O'Clock KYC uses a rigorous, AML and KYC regulatory compliant identity verification process to ensure the accuracy of the identification information submitted to us.
In the event of a rugpull or "hack," Ape O'Clock will submit the KYC'd individual's information to law enforcement in the city / country of the KYC'd party. Ape O'Clock will NEVER reveal the KYC party's identity to the public.
KYC is another signal to evaluate when doing your own research, but again, it does not guarantee project safety or a recovery of funds in the event of a rugpull. For more information on Ape O'Clock KYC, click here.
Type of Audit, Review or KYC:

Ape O'Clock KYC, Cyberscope