Date
Dec 22 2022
Expired!
Your Time
Timezone:

America/New_York

Date:

Dec 21 2022

Time:

9:10 pm
Honeyland Generations Mint
Third collection from Honeyland, featuring 6,000 bees eggs & honey vials on Solana, playable in a mobile strategy game where players assume the role of a Beekeeper to manage their colony of Bees and Lands.
Honeyland Genesis is the first collection. Honeyland Lands is the second collection.
DETAILS
Mint Details

Mint will be held on the Magic Eden
Mint price: 1.5 SOL
Supply: 3,000
Mint schedule and mint limits per wallet:

whitelist – 12:10am UTC
public – TBA

Mint funds allocation:

continued game development. Honeyland public game launch expected Q1 of 2023
development of the HiveMind; staking and NFT management software for Honeyland
new hires for Hexagon Studios
community rewards and growth initiatives
launch of new swag store with brand new designs and merch

Creator's royalties: optional
Art reveal: unknown
NFT Utility & Benefits

The NFTs will be minted as eggs and can be hatched into Bees for play in Honeyland by using the hatching machine
The Alpha version of Honeyland is available to download and play at https://guide.honey.land
The mint consists of Gen 1 -3 Bee Eggs, Gen 1- 3 Queen Bee Eggs and Mad Honey Vials
Gen 1-3 Bee Eggs

Can be hatched into Bees and played in Honeyland to go on missions to earn Honey tokens and in-game items
Higher Generation Bees will have a higher likelihood of better in-game stats and will have better in-game utility

Gen 1-3 Queen Eggs

Can be hatched into Queen Bees and played in Honeyland. Queens are most useful for in-game breeding and hive boosts
Higher Generation Queens have higher breeding limits, will breed stronger Bees, and have increased hive boosts for your colony

The utility of Mad Honey Vials is currently unknown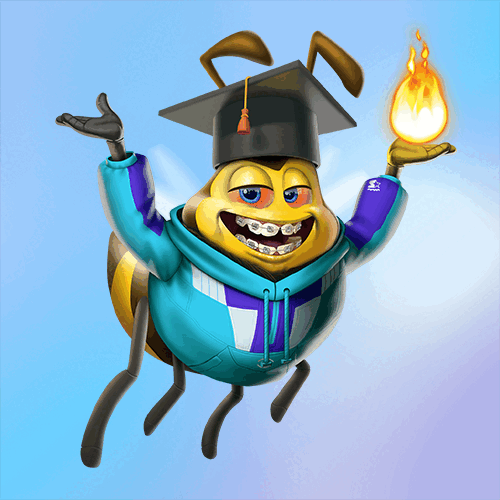 Links & Resources
Related Launches