Date
Jun 23 2022
Expired!
Your Time
Timezone:

America/New_York

Date:

Jun 23 2022

Time:

10:00 am
Status
Active
ApeOClock KYC
Featured
Hare Finance Launch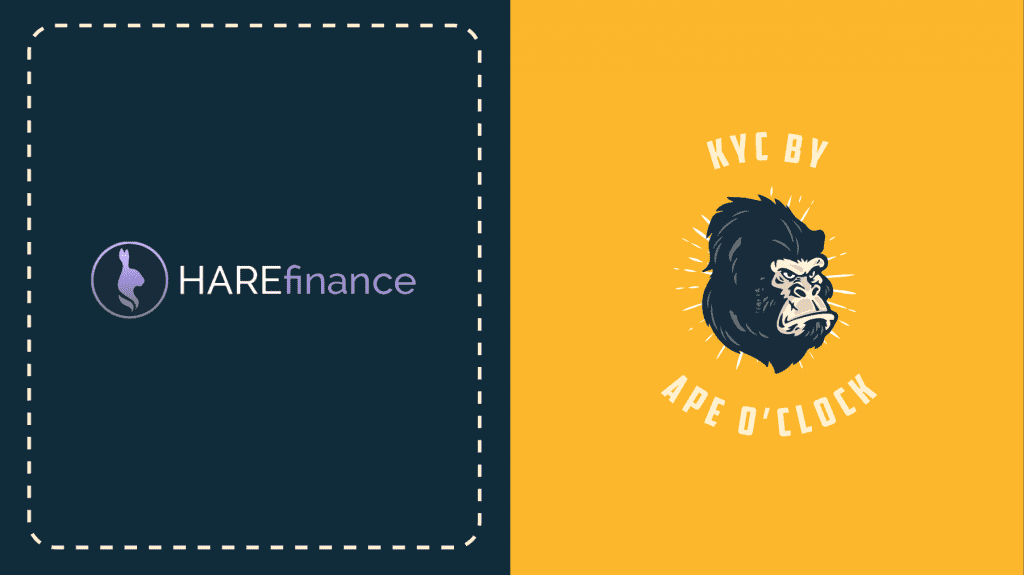 June 24 update – the pre-deposit period has ended. Liquidity will be launched in the next "3-5 days."
June 22 update – pre-deposit will open at 2pm UTC (the time this event is set for). The liquidity launch will be stealth.
DCA (dollar-cost averaging) platform on Avalanche with Ape O'Clock KYC. Discord user Head Hare / JoshCM#1063 completed the KYC process successfully on June 3, 2022.
DETAILS
Max supply: 1,000,000,000 HARE

100,000,000 for the whitelist presale at 3% buy fee
50,000,000 for initial liquidity
50,000,000 for the treasury
50,000,000 for farming rewards
200,000 for relief airdrop

Listing price: $0.005
Deposit USDC.e into the vault, and it will DCA buy HARE token at hourly intervals, and at half the normal trading fees

HareVault buy fee: 6%
HareVault whitelist buy fee: 3%

HARE purchased via the DCA HareVault is locked 15, 30, 45 or 60 days (you choose)
Locked HARE earns USDC rewards daily

15 days: 1% daily
30 days: 1.2% daily
45 days: 1.5% daily
60 days: 1.8% daily

Locked HARE can be emergency withdrawn, doing do forfeits the daily USDC rewards and there is a 30% early withdrawal fee
Once you harvest your locked HARE, you will be able to stake it to earn more HARE
12% buy fee (when buying from a dex, not HareVault):

5% to the treasury
4% to marketing
3% to protocol reserves

20% sell fee:

10% to the treasury
5% to marketing
5% to reserves

Anti-whale: daily sell limit of 1% of the LP, per wallet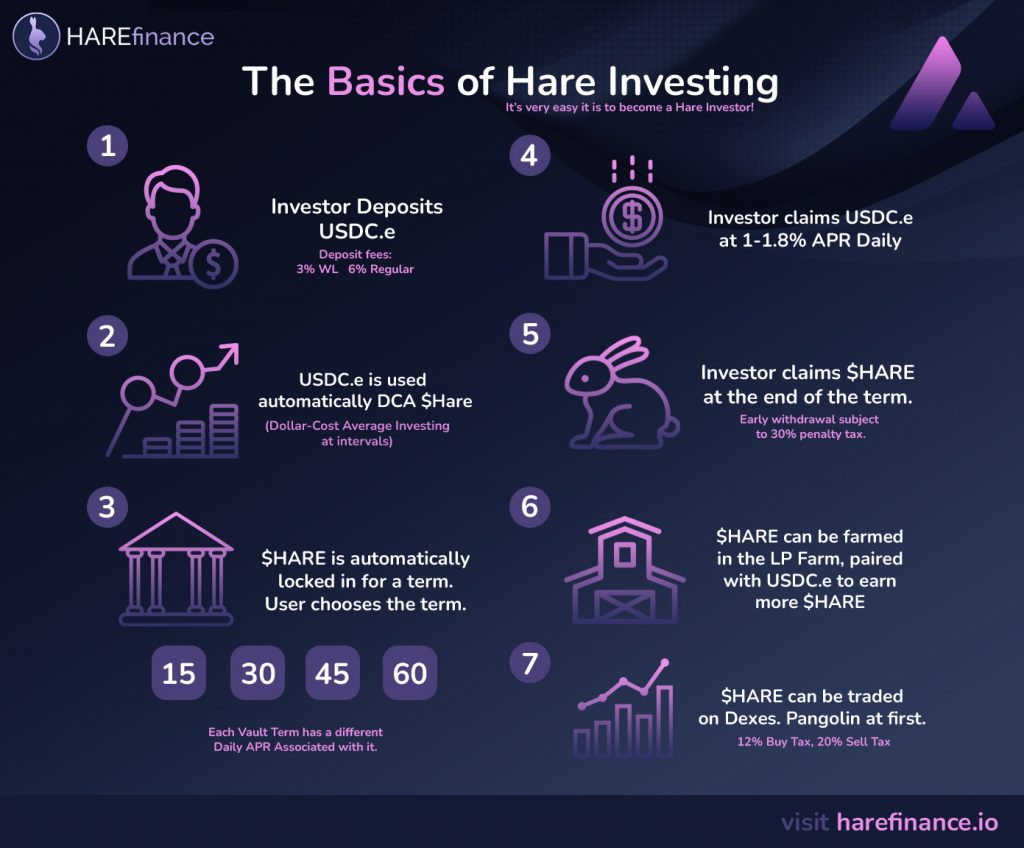 ABOUT APE O'CLOCK KYC
Ape O'Clock KYC uses a rigorous, AML and KYC regulatory compliant identity verification process to ensure the accuracy of the identification information submitted to us.
In the event of a rugpull or "hack," Ape O'Clock will submit the KYC'd individual's information to law enforcement in the city / country of the KYC'd party. Ape O'Clock will NEVER reveal the KYC party's identity to the public.
KYC is another signal to evaluate when doing your own research, but again, it does not guarantee project safety or a recovery of funds in the event of a rugpull. For more information on Ape O'Clock KYC, click here.
Type of Audit, Review or KYC:

Ape O'Clock KYC