Date
Jan 15 2023
Expired!
Your Time
Timezone:

America/New_York

Date:

Jan 15 2023

Time:

7:00 am
GamerHub Liquidity Launch
January 16 update – the team has decided to "extend" the TGE and will not launch until they have released their "aggregator app."
January 15 update – the team has still not announced a launch time, and this time remains a placeholder.
Token launch for a multichain aggregator for metaverses, games, guilds and NFTs on BSC.
The exact time for this launch has not been announced, only that it is on January 15. This time is a placeholder.
DETAILS
Launch Details

Token will be listed on PancakeSwap
Token pair: unknown
Listing price: $0.022
IDO price: $0.018

Initial liquidity: unknown
Initial circulating market cap: $464,200
Taxes: 0%
Mechanics & Features

GamerHub provides an ecosystem for crypto gamers to play, earn through aggregated gameplay, enhanced rewards, and decentralized governance
The ecosystem features products such as;

GamerStream- gaming streaming platform for gamers and content creators
GamerBrand – branding tools to enable gamers to create, build and grow their brands. Tools includes; avatars, accessories, NFTs, merch
GamerPlay – cross-chain gaming platform that features exclusive games created by the GamerHub team Users can compete to win GameCredits that can be converted to GHT
GamerMerch – online merch store equipped with tools where gamers create, design, and trade branded products within the GamerHub community
GamerCredit – GamerHub's reward currency that can only be converted into GHT. Earned via streaming, rewards for daily login, completing tasks and referrals

$GHTis the governance and utility token

Token utility – game and marketplace currency (buy in-game assets, merch, NFTs), staking, liquidity mining, access to streaming content, exclusive games, voting rights
Tokenomics

Token symbol: GHT
Total supply: 500,000,000

5% — Seed sale (7% at TGE, 5 months cliff, then monthly linear vesting – price: $0.014)
21% — Private sale (7% at TGE, 4 months cliff, then monthly linear vesting – price: $0.018)
10% — Public sale/IDO (50% at TGE, 2 months cliff, then monthly linear vesting – price: $0.018)
30% — Liquidity (3% at TGE, 4 months cliff, then monthly linear vesting)
10% — Marketing (1 month cliff, then vesting)
5% — Team (12 months cliff, then quarterly linear vesting)
2% — Advisors (9 months cliff, then quarterly linear vesting)
7% — Development & partnerships (9 months cliff, then quarterly linear vesting)
10% — Reserve (12 months cliff, then quarterly linear vesting)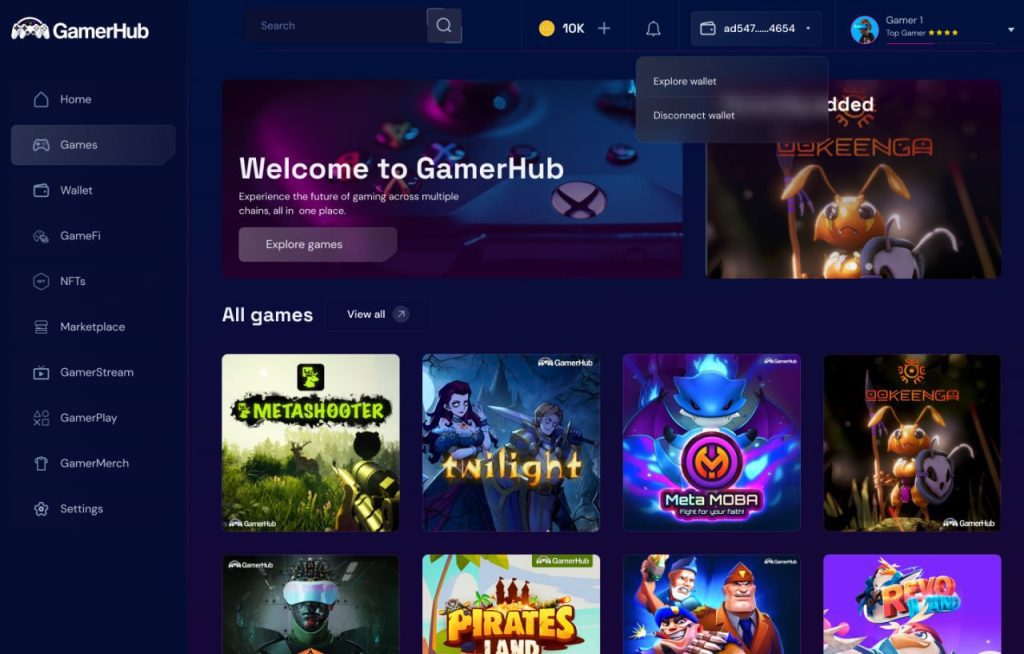 Links & Resources
Related Launches