Date
Sep 26 2022
Expired!
Your Time
Timezone:

America/New_York

Date:

Sep 26 2022

Time:

10:00 am
Epic Battle Arena Mint
September 27 update – it appears that 8 NFTs were minted in the WL and public sale. The team has decided to close the project, and say they will return any funds to investors.
A collection of 5,560 gladiators on BSC, playable in a road-mapped play-to-earn fighting arena game.
DETAILS
Mint Details

0.05 BNB for public
0.03 BNB for whitelist
Supply: 5,560

360 reserved marketing and team
5,200 for general sale

8 gladiator types (equal rarity, but have different attack and defense bonuses depending on the weapons they use)
Royalties/creator fee: unknown
Instant art reveal
NFT Utility

Access to play the game to earn native $EBA tokens
NFT staking – stake to earn $EBA tokens, which can exchanged on a DEX, or used to purchase items such as weapons, armor, shields, in the game marketplace
Game Mechanics & Features

Players are rewarded with native token rewards for playing the game, winning in the arena, and completing other game-related events
EBA is the governance and reward token

Token utility: in-game rewards, buy or create NFTs, participate in arenas and place bets

2 gameplay modes – battle other players in PvE & PvP duels and tournaments
Upgrade your gladiator by training, fighting in the arena, and purchasing powerful weapons and armor

Non-NFT holders can place bets on a gladiator in the Battle Arena duels, for a chance to win token rewards

Non-NFT holders can also purchase fan tickets of a gladiator to join the DAO. Gladiators with the most fans, will have a special Arena opened for them and ticket holders earn rewards from each duel held in the arena
NFTs and items can be sold on the game marketplace for $EBA tokens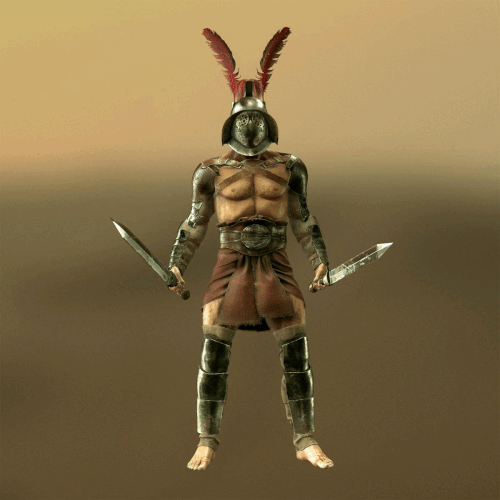 Links & Resources
Related Launches