Date
Dec 01 2022
Expired!
Your Time
Timezone:

America/New_York

Date:

Dec 01 2022

Time:

11:00 am
CanaBoyz Liquidity Launch
December 2 update – this is the contract / chart.
December 1 update – the team says they will announce the contract between 2pm – 5pm UTC on December 1, but they are not confirming that it will launch at that time. They are saying "Wait for AMA."
Token launch for a P2E (grow-to-earn) cannabis-themed simulation game on BSC
Stealth launch between 2pm – 5pm UTC.
No contract available at time of review.
DETAILS
Launch Details

Token will be listed on PancakeSwap
Token pair: CNB/BNB
Listing rate: $0.0000001
Maximum buy: 0.5% of the total supply
Initial market cap: unknown
Initial liquidity: unknown
Game is currently live on testnet
Taxes: 10% buy | 20% sell
Mechanics and Features

CanaBoyz is a grow-to-earn NFT game featuring digital cannabis farms, gangs, and coffeeshop franchises
Players earn rewards by developing and growing their digital cannabis farm business and virtual franchises
Purchase NFT seeds, artifacts (pots, fertilizer, lamp, etc.) and accelerate crop growth to increase profitability
Players can open a coffeeshop and earn additional profits – earn commissions from sales at the coffeeshop between players
Purchase characters, gang up with other users and participate in tournaments, syndicates, battles and competitions to earn rewards
Hold a character and earn daily rewards (NFT yielding)
In-game marketplace to buy and sell in-game assets (seeds, artifacts, etc.)
$CNB is the governance and utility token, earned from harvesting crops, NFT yielding

Token utility – purchase seeds, artifacts, marketplace currency

$KUSH is the in-game token, earned from Coffeeshop commissions
Tokenomics

Token symbol: CNB
Total supply: 42,000,000,000

❌ No information available on the token allocation

10% buy tax

2% — $CNB reflection to holders
2% — Liquidity
2% — Burn
4% — Marketing

20% buy tax

4% — $CNB reflection to holders
4% — Liquidity
4% — Burn
8% — Marketing

No wallet transfer tax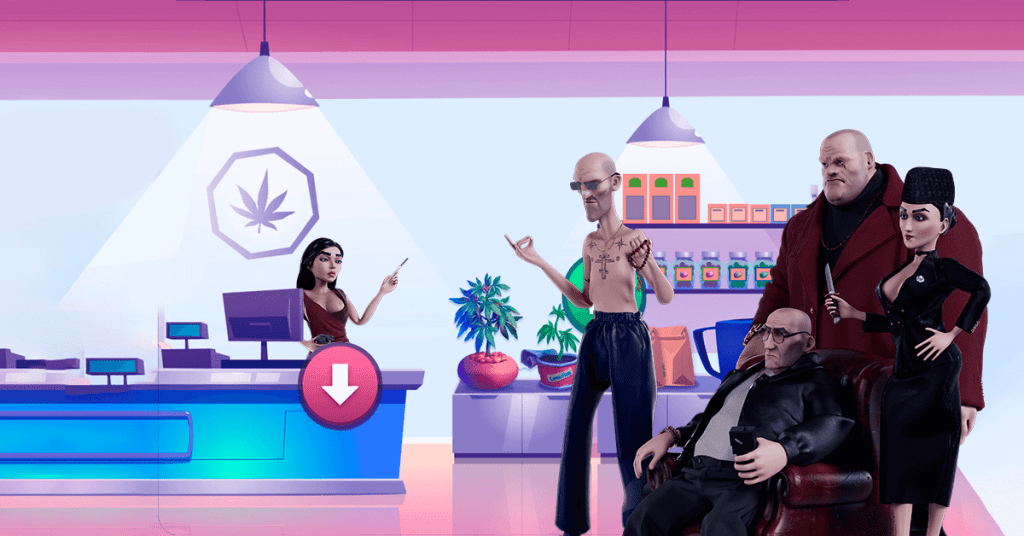 Links & Resources
Related Launches