Date
Mar 30 2022
Expired!
Your Time
Timezone:

America/New_York

Date:

Mar 30 2022

Time:

11:00 am
Status
Active
ApeOClock KYC
Featured
BanksyDAO Liquidity Launch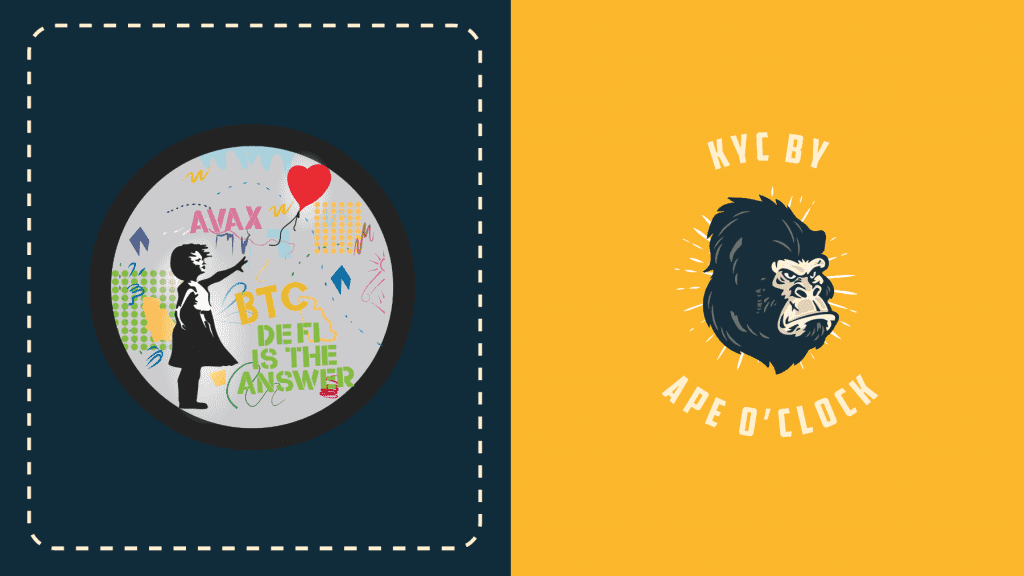 New farm launch from the Banksy team, with Ape O'Clock KYC. User @Banksy_FarmAdmin on Telegram was the person who completed the KYC process.
DETAILS
The BANKSY token will be used for farming, and holders will receive 25% of the stablecoin deposit fees from the farm
Max supply: 1,000,000 BANKSY

1% to presale
0.05% to liquidity
5% to partnerships
94.2 to farming rewards

Presale price:

During the first 24 hours: $20
During the second 24 hours: $23
During the final 24 hours: $25

Listing price: $30 / BANKSY if sold out
Presale funds will be allocated as follows:

10% to initial liquidity
60% to marketing & buybacks
20% to dev salaries
10% to the dividend fund

Presale buyers can redeem their tokens 24 hours after the liquidity is launched
Related Posts
ABOUT APE O'CLOCK KYC
Ape O'Clock KYC uses a rigorous, AML and KYC regulatory compliant identity verification process to ensure the accuracy of the identification information submitted to us.
In the event of a rugpull or "hack," Ape O'Clock will submit the KYC'd individual's information to law enforcement in the city / country of the KYC'd party. Ape O'Clock will NEVER reveal the KYC party's identity to the public.
KYC is another signal to evaluate when doing your own research, but again, it does not guarantee project safety or a recovery of funds in the event of a rugpull. For more information on Ape O'Clock KYC, click here.
Type of Audit, Review or KYC:

Ape O'Clock KYC